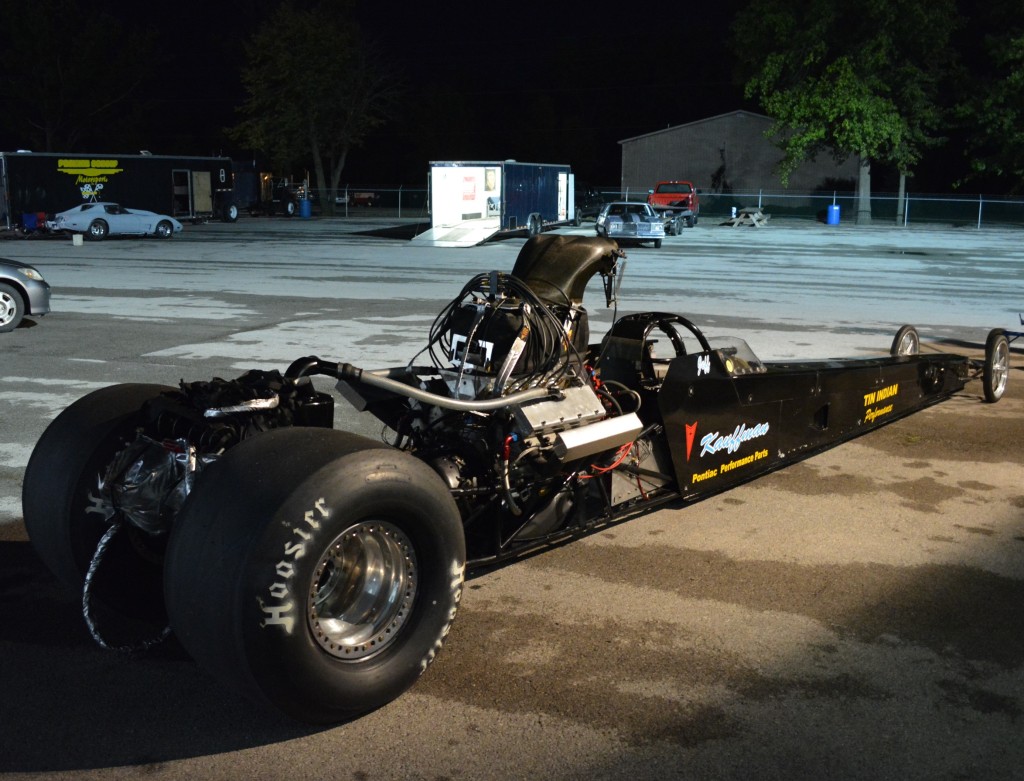 On September 5, 2014 the Kauffman brothers made a trip to Norwalk for their Friday night test and tune program to see if they could improve on their impressive performance at the Pontiac Nationals held at Norwalk the first week of August.   They ran an incredible 241 mph at the event and ran their best ET to date which was a 6.15. 
The Kauffman's were kind enough to let us know they were heading to Norwalk so we decided to make the trip as well to see what they could muster…..As soon as we arrived at the track it started to POUR!  It did not look as if the KRE Team would even be able to make a hit.  After about an hour wait and some excellent work on behalf of the Summit Motorsports crew, the track was not only dry but ready to run on.
On their first pass of the evening, on a very tight track no less,  Jeff Kauffman propelled himself into the Pontiac history books by running an amazing 5.991 ET at 236.51 mph.  Congratulations to both Jeff & Mark Kauffman on being the first in Pontiac history to run a 5 second Pontiac powered pass.   Jeff Kauffman and The KRE Top Alcohol Dragster are now the FASTEST PONTIAC ON THE PLANET and the only Pontiac powered car with a 5 second pass.