Jeff Kauffman is the 1st (and only) person to run a 5 second Pontiac powered pass!
5.991 ET at 236.51 mph on 9/5/2014
Jeff has won our "Reward for Pontiac Performance" as well as the trophy we had made to recognize the accomplishment.  Congratulations to Jeff and the entire KRE Crew.  You can read more and see the run here….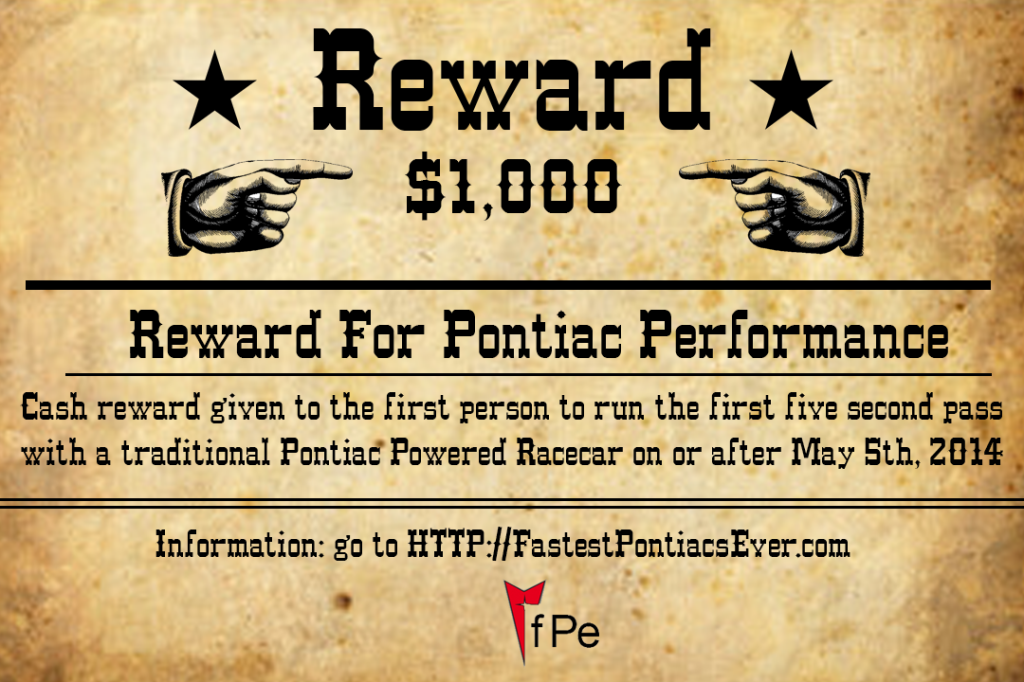 That's right!  We are gave out a $1,000 REWARD to the 1st person to run a 5 second 1/4 mile pass with a traditional V8 Pontiac Powered race car!
This was one of the last few "milestones" in Pontiac performance history!

Way to go Jeff Kauffman!